Software suite for full PDCA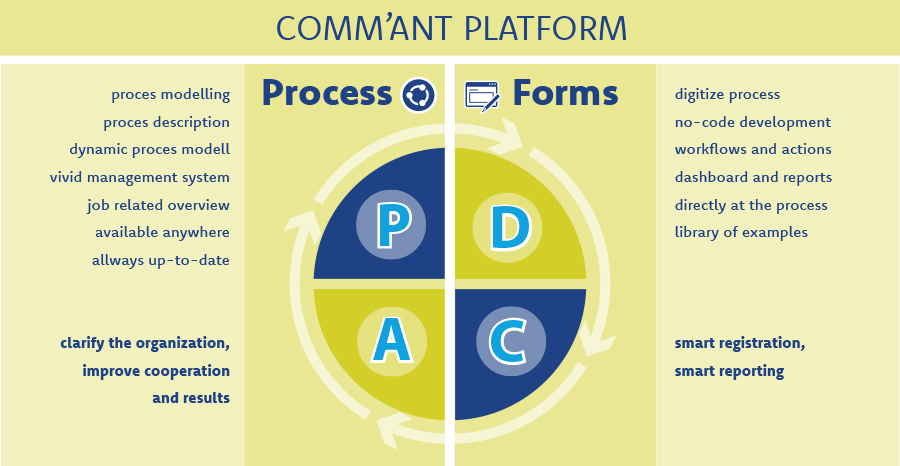 Comm'ant Process: software for process modeling
Mapping out and streamlining business operations and processes has never been easier. With the Comm'ant integral Result-driven Process Model (iRPM) and the Comm'ant software, you can consult and edit your management system any-place & any-time, so your employees are always up-to-date on the agreements. With the handy communication functions, actively informing about improvements and changes is a piece of cake.
Comm'ant Forms: software for digitizing business processes
The registration and reporting of complaints, incidents, deviations, audit findings, etc. is very beneficial. Measuring is knowing' and the PDCA cycle is only complete when the 'check' and 'act' are also properly arranged. The web forms with workflow and reporting from Comm'ant are unique in their kind because they do not involve any programming. Comm'ant says: measuring is knowing and reporting is learning.